What do nations care about the cost of war, if by spending a few hundred millions in steel and gunpowder they can gain a thousand millions in diamonds and cocoa?
? W.E.B. DuBois
He died. In an assisted (sic) care (oxymoron) home (nope) facility/prison (yes). Homeless for a few years; he was a photographer; and his life went to shit in four years. He overspent on photo equipment, a studio, gave away shoots, and alas, he ended up living in his car, putting the entire inventory in an expensive storage unit, and then he tried surviving.
I met him when I was a social worker helping him as a short-term veteran (Army, 12 months, no combat) in a housing program, 24/7, where my job was to get him on his feet, get his VA benefits together, get him back on some financial track, and getting him inspired to live.
He was curious, could run in mixed company, and he was fragile. That is the way of families — estranged, bizarre old men (father) moving on with second and third wives, and just giving shit about offspring.
I worked for the Starvation Army, one bloody year, and you can read about that hell hole of a fake (maybe not) religious wacko institution (poverty pimps): Here, Here and Here, over at Dissident Voice.
The preachers and lecturers deal with men of straw, as they are men of straw themselves. Why, a free-spoken man, of sound lungs, cannot draw a long breath without causing your rotten institutions to come toppling down by the vacuum he makes. Your church is a baby-house made of blocks, and so of the state.

…The church, the state, the school, the magazine, think they are liberal and free! It is the freedom of a prison-yard.

? Henry David Thoreau, I to Myself: An Annotated Selection from the Journal of Henry D. Thoreau
He lost one leg to diabetes, and it was typical – small black dot on his foot, and then, living the rough life, cold weather chills in a vehicle, long walks in the cold when the car broke down. Bad diet, and stress.
They chopped it (the leg) off at the knee. He was having eye/vision issues. He was a smart guy, even did a trivia night for his fellow homeless vets and their families. His memory, though, was flagging. He never wanted to learn how to deal with a prosthetic leg. He was getting more and more confused, obsessed with CNBC-type shit, and anti-trump disease to the max.
He had to be reminded of everything, daily, and we worked on getting him housing vouchers, and, alas, he was finally getting Social Security, and then, the VA took care of some of his stuff.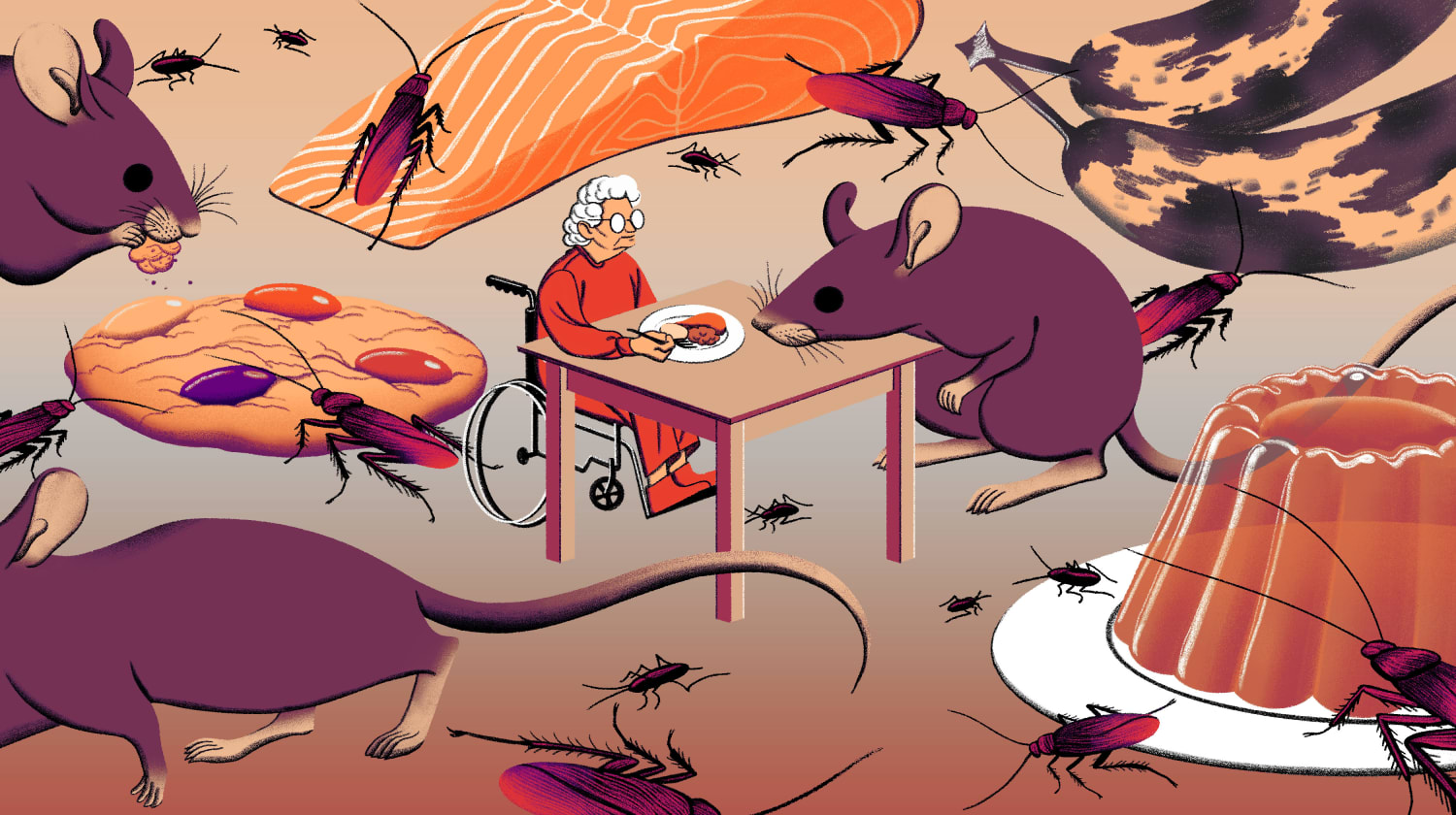 He went to a couple of my fiction readings in Portland, and he was always there for my movie nights to watch some documentary that pushed to push against the military mindset, and he was there to listen to me rail and rail.
He found out his estranged father left some money to him when he died. It was a windfall, and my vet could not handle all the information and financial asides. It took two years to get that money, and he gave one leech a $10,000 loan for some scheme for a new dog food patent (right!), and alas, that leech never paid him back. The vet's dead, and this deadbeat who pried money from him has no reason to pay back.
Before death, and after the Starvation Army, my vet got into an apartment (with my help), and they screwed him over. The one ground floor apartment with a large step and stoop, impossible for him to navigate his wheelchair, that wasn't in the bargain. He already signed the lease and wanted out of the Starvation Army. He and I worked on getting the apartment to build a stone or cement pathway from the back slider, to the parking lot, so he could get his Uber or handicap buses trips.
It was another eye opener – largest (now #3) property management company in the USA for apartments, out of Texas, and not one of them responded to my emails or calls. Terrible, since that has never happened to me ever in my life. I have always gotten responses, even harsh ones back. From cops, senators, CEOs, IRS, more. These people are human leeches.
Pinnacle comes in at number three in the rankings for the largest property managers in the country, with 172,000 units under management. The company manages a diverse array of assets, including mixed-use properties, commercial properties, affordable developments, senior properties, and student housing. It also specializes in the turnaround of distressed assets and assisting in the management of HOAs and condo associations. Pinnacle is headquartered in Dallas, Texas, and is currently headed by President and CEO Rick L. Graf.
So think about that. He had to pay for this walkway, and it was an improvement for that unit, to say the least, so why should he have to pay? He had volunteers with a construction company and from the Rotary Club, and that Pinnacle nixed it. They had to have their vetted company. We are talking about $500 for the job using volunteers and a bonded contractor, versus the $2500 through Pinnacle's outfit.
That apartment life did not last long. He was having major choking issues, and cognitive ones. He wasn't eating right. No phone calls taken, or texts.
We are talking about a man, 68, no family. He had no one but a friend he met at the Rotary Club and acquaintances. And me, his former social worker. Who happened to move on the Coast, so I was 3 hours from him one way, via car.
He had to leave the apartment, to a care center (sic). That apartment would not give him a break, since he had to break the lease because of medical reasons. No big deal he was a veteran.
These are parasites.
Then, he ends up in one of the larger senior living places, and that was a living hell for him as he slipped more and more, had no decent meals, and never had a case manager for months. Then, lockdown, March 2020.
Here it is, Wikipedia –
Brookdale Senior Living owns and operates over 700 senior living communities and retirement communities in the United States. Brookdale was established in 1978 and is based in Brentwood, Tennessee. In the late 1990s and early 2000s, Fortress Investments became the majority owner of Brookdale, holding approximately 51% of its share. Currently, Glenview Capital Management (a hedge fund) holds the largest number of shares. Brookdale has approximately 70,000 staff members and 100,000 residents. As of 2018, it was the largest operator of senior housing in the United States. In 2021, a New York Times investigation revealed that Brookdale submitted wrong and manipulated data to the government, thus inflating ratings of the quality of care in Brookdale facilities. Shortly thereafter, the state of California filed a lawsuit against Brookdale, alleging that the company manipulated the federal government's nursing-home ratings system.
He was paying out of his social security and this money he got from his father: $4100  a month plus another $2000 for "special services." There were no "Special services." This happens every minute in the USA. Imagine, a society with how many aging people? How many with chronic illness? Who the fuck has $6100 a month to pay for these scabies outfits? 
Again, we can either prepare for the ultimate disaster that disaster capitalism gives us, or, put our heads back in that sand:
In 10 years, more than half of middle-income Americans age 75 or older will not be able to afford to pay for yearly assisted living rent or medical expenses, according to a study published Wednesday in Health Affairs.

The researchers used demographic and income data to project estimates of a portion of the senior population, those who will be 75 or older in 2029, with a focus on those in the middle-income range — currently $25,001 to $74,298 per year for those ages 75 to 84.

And it doesn't look good for that group because of the rising costs of housing and health care. The researchers estimated that the number of middle-income elders in the U.S. will nearly double, growing from 7.9 million to 14.4 million by 2029. They will make up the biggest share of seniors, at 43%.  — Source
This three paragraphs cited above are from a two-year-old article. You think the plandemic has assisted with this? Socialism is about planning for and building out facilities and holistic ways to help the aging, the poor, the sick. Capitalism is about planning for and setting out a million ways to fleece and fleece people. Maybe blood and plasma and bone marrow transplants are the only way to get through. Or, just donating body and soul to Big Pharma for their Mengele stuff. A 10 by 10 room, with a roommate, and mac'n'cheese six days a week, fasting on Thursdays.
This is how America runs, as a continuing criminal enterprise, an elaborate multi-layered system of bilking and outright theft, casino capitalism on steroids, and zero concern by the majority of the people with investments, banks (owners) and the elected officials to make safety nets. Who the hell can afford $6100 a month for a studio apartment? Crappy food? Surly workers (underpaid, over worked)? This is prison on a whole other level.
He had to go to the VA, via ambulance, and with taxis, a few times with this female friend.
She got him to get a will prepared, and to get some things in order, but he was failing, vacant, not there, and alas, he died August 2020 age 70, and that should never have happened. If I had a community, 100 acres, gardens, small (tiny) homes, pets, chickens, and community conversations, he would NOT have died. Life expectancy dropped because he ended up in an apartment, isolated, alone, scared, and with deeper cognitive issues. A supportive community getting him off his duff, getting him involved, would have saved him. Could save millions of Americans. Hundreds of millions of global citizens.
So who owns the land, the farms, the concepts of living and aging in place, intergenerational, cooperatives, decent air and water? Dog-eat-dog. And who thinks that a coronavirus lives and breathes in the summer? Oh, that flu season, now 365 days a year, some rain or shine.
You know, I didn't get a chance to talk to this vet too much about his concerns around lockdown, the SARS-CoV2, and, well, like many things once a person ages, sometimes talking real stuff about real things is too much for a mind that is going south.
Not all pandemics are caused by the obvious suspects. Though the media have us whipped up into a frenzy over a select cast of superstar pathogens, the villain in the next global drama may be lurking in the unlikeliest of places; perhaps it hasn't even been discovered yet.

"I think the chances that the next pandemic will be caused by a novel virus are quite good," says Kevin Olival, a disease ecologist from the EcoHealth Alliance, a US-based organisation that studies the links between human and environmental health. "If you look at Sars, which was the first pandemic of the 21st Century, that was a previously unknown virus before it jumped into people and spread round the world. So there's a precedent there – there are many, many viruses out there in the families that we're concerned with."

Out of millions of viruses on the planet, very few have ever caused a major outbreak.  Olival is not alone. Earlier this year, Microsoft co-founder Bill Gates warned that the next pandemic could be something we've never seen before. He suggested that we prepare for its emergence as we would for a war.

Meanwhile, the WHO is so firmly convinced that they have updated their list of pathogens most likely to cause a massive, deadly outbreak to include "Disease X" – a mystery microorganism which hasn't yet entered our radar.  By Zaria Gorvett, 13th November 2018
The irony of ironies, I was talking about things like this way before that BBC (bad bad organization) put out these pabulum pieces as quoted about NOV. 2018, a year before the official Wuhan and Italian flu hit (sic).
The death of the vet, of course, create a nightmare for his friend, designated as the executor of his "estate."
Comcast screwed the estate by keeping service going (charging $90 a month) even though he was dead. He had a storage unit that was charging $215 a month. That Brookdale ended up hitting the estate with more bills in the thousands. The apartment complex, Pinnacle, was looking for several thousand for fees and penalties. The bills came in, and the collection agencies rose to the occasion.
And this vet's friend (sic) who had borrowed the money paid nothing back.
It is May, 2021, and those proceeds to his small estate have not yet been disbursed. Pandemic lockdown has hurt the process. Two of the beneficiaries are a free clinic that attended to this vet's needs during his hours of need. And a food pantry out of a church who also helped him with food and electricity money.
He probably had $340,000 total, most of it in a Morgan Stanley account. Mind you, this is all from his dead old man, and the vet had not expected that. There are tax filing fees, moving expenses for his stuff to a furniture nonprofit, fees for the storage unit. Some prescription bills and other outstanding bills that should have just vanished. The creditors came out of the woodwork, and because I was not a family member, brother, say, of nephew, all those bills got paid. If I had been that family member, I would/could have wrangled many of the bills into either zeroed out bills, or some with a dime on the dollar. It takes letter writing, advocating, and pounding down these leeches.
As of May 18, 2021, the five beneficiaries – two nonprofits in need – have not seen a cent. Because the executor has had to do so much, and the fact the vet had no family, my vet's estate is getting whittled down by that great American tick – middle men, fees, penalties, taxes, this and that amount extracted as part of the ugly middle and middle man/woman mentality of the USA.
Some people came up to the plate and did pro bono work, but because I was close to this whole thing, and talked with the executor a lot, I see how the total amount that could have been distributed five ways — $70,000 each – might now be even close to $60,000 each. What the beneficiaries don't know won't hurt them, right? All those leeches sucking the dead, well, they just don't know it. It was money they were not expecting, so what's the big deal.
That's not the point. This is a minute-to-minute situation in USA. Millions of people and their families get screwed in the tens of billions each year by the ticks and leeches. I have had to deal with PayDay loan companies, repo men, collection agencies, courts, companies, telecoms and hospitals and others who have their hands out for more and more cuts of many of my clients who were making $730 a month in Social Security, and some way less. I contacted hospitals and businesses and others to get fees and bills reduced or zeroed out.
Young or old, many of the homeless people I worked with could NEVER work in a competitive work environment. Their health and minds are shot to shit. Much of that (PTSD and complex PTSD) was caused by the Armed Forces, and by the systems of punishment that hit these guys and gals after departing that shit hole.
Not everything in their lives is someone else's fault and responsibility. They made bad choices. Booze and drugs, you betcha, took them down. Bad food, bad thinking smoking, and more, deteriorated them at a young age. Trying to pay rent, evictions, etc., all that adds up to the weathering.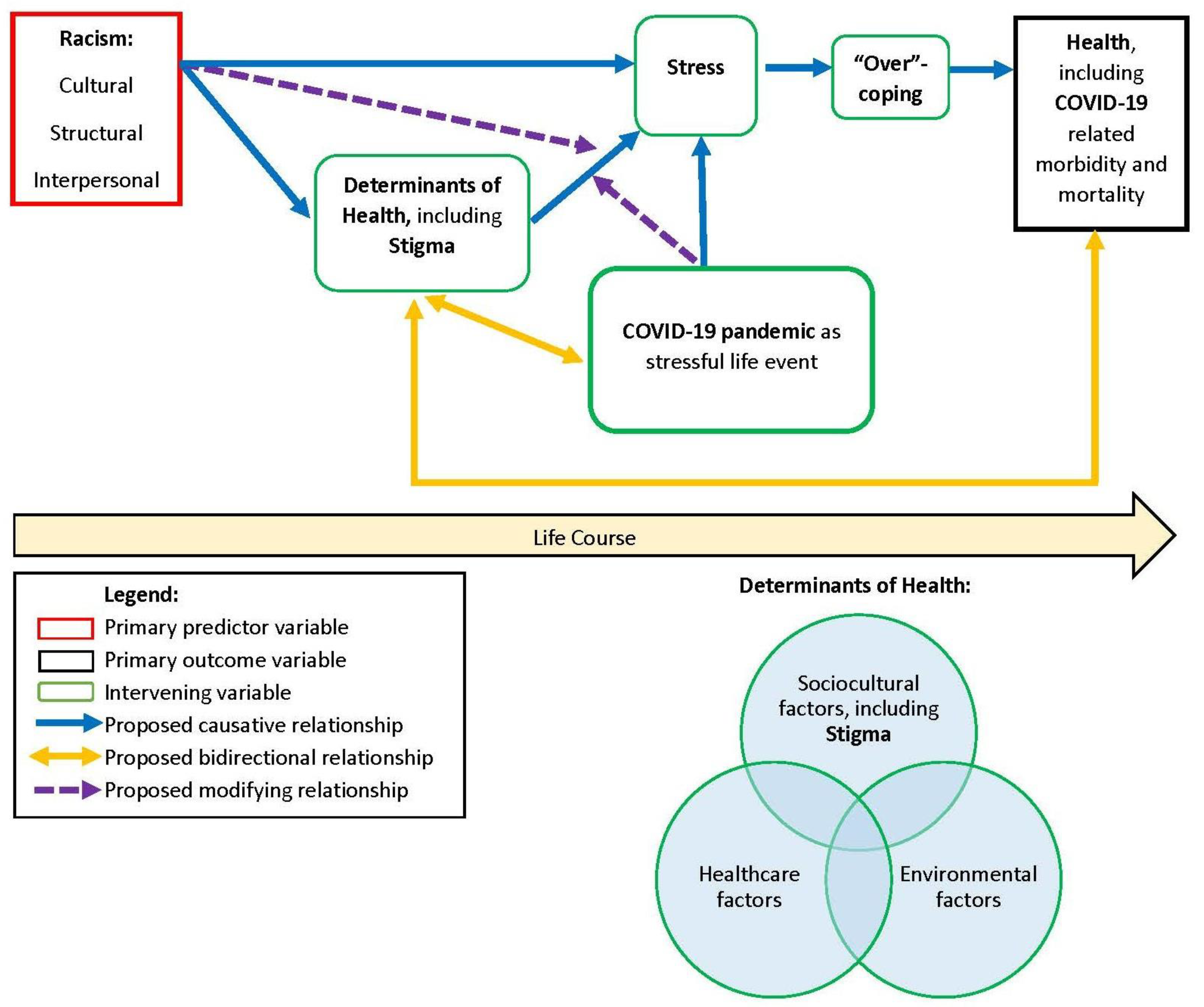 Living in a truck or car or tent or in a garage, that also weathers these people. In the end, pre-Covid and now during it, these people are throwaways. The Stock Market is busting at the seams. Zoom school, and Zoom work for the middle class, the new normal abnormal. The rest of the workforce or citizen? Screwed blued and tattooed.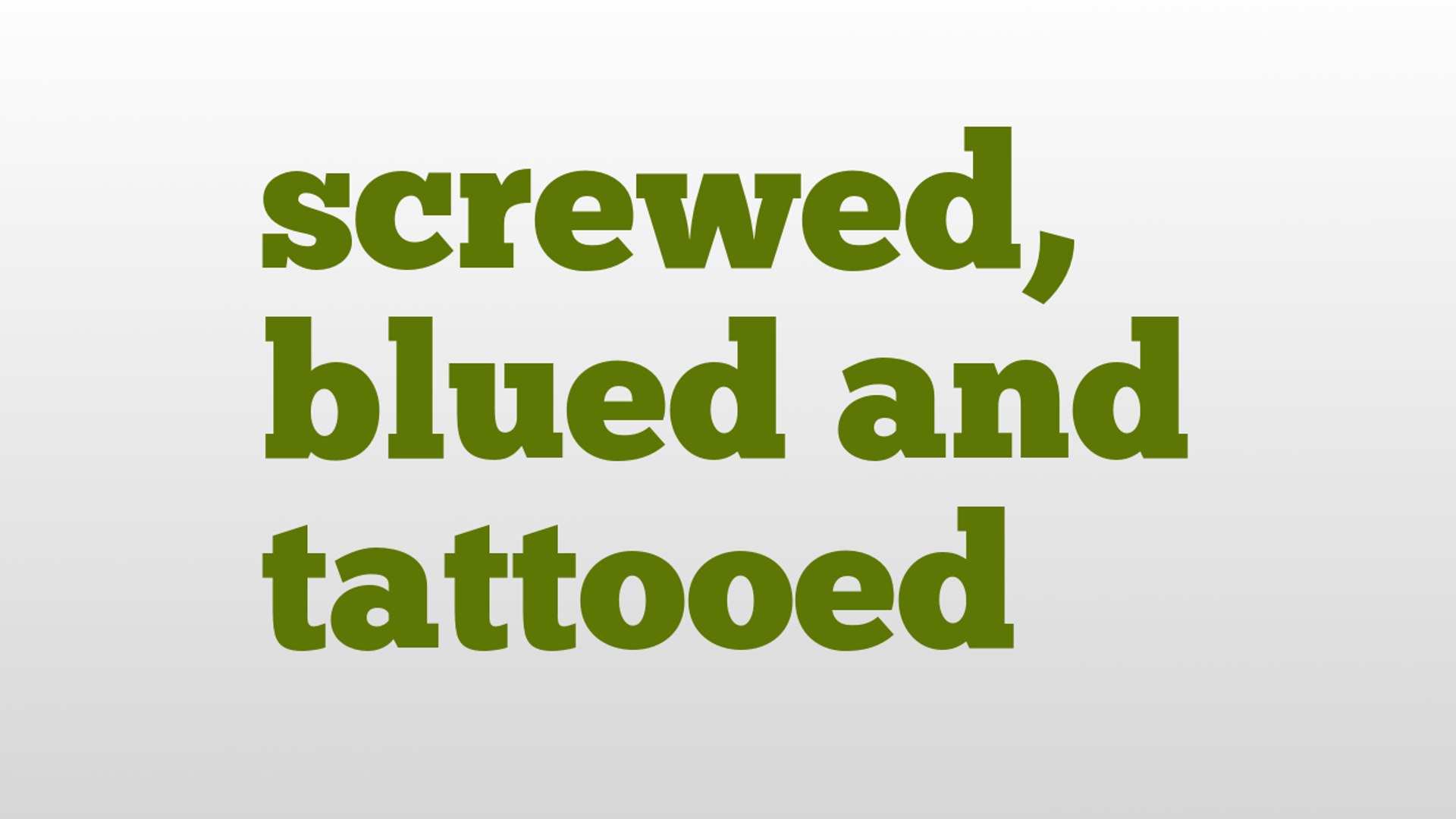 The irony is that my vet friend "made" more money in that investment account dead than when he was alive.  And we know the great history of Morgan Stanley.
I'm writing this because I am delaying something bigger, and poetry, tied to the absolute hell hole that is American Zionism a la Israeli Zionism. War crimes that are ten thousand George Floyd's "I Can't Breathe" murder.
And I can't wrap my head around this in a rural community. No marching here, no groups, and hell, in France and Germany and England, it is illegal to peacefully march for Palestine.
I'm thinking about Canada and USA, supporting murderous arms and murderous policies of that racist "country." I am thinking about my vet's account at Morgan Stanley:
The broker got him stocks in Walmart, Northrop Grumman, Microsoft, Facebook, Google, Blackstone, BlackRock. This guy was a friend, and asked about investing, and I had a guy in mind, but my buddy went with a friend of the Rotary who said this broker with Morgan Stanley would take care of him. My buddy wanted social responsible investing, and that, alas, is yet another bullshit marketing tool of the masters of the casino capitalist Walled Street.
Northrop Grumman's medium-caliber cannons boast unrivaled reliability and  effectiveness. When paired with our exceptional training, services, certified accessories and warranties, the result is exceptional value and performance over the entire gun system lifecycle. The company has produced solid propulsion systems for the Ground-based  Midcourse Defense interceptor, as well as for the Trident II D-5 and Minuteman III strategic missiles. Northrop Grumman has 100 percent propulsion success on strategic production motors. For nearly half a century, Northrop Grumman and its heritage companies have been designing and developing bomb fuses that have stayed on pace with the technological advancements of the time.
How many parts in a missile or Bushmaster automatic cannon? Parts equal jobs. Parts designed equal academic jobs. Think of all those people in all those companies, in factories and warehouses, and manufacturing plants, and marketing plants, paint plants, PR plants, all of them down to the web master and the photographer making money on dead Palestinian children. It comes down to that.
I have relatives whose kids (grown adults) are blonde beauties in the sense of USA beauty, and they are tall, and lean, and they are pulling down $120,000 a year as 28 year old's, working for one of those California based military death companies.
Here, five — to include Raytheon, Northrup Lockheed Martin, Aerojet Rocketdyne, Flir Systems
More listed here —
Here are California Dreaming Death Machine (139) openings for just one hiring site —
In 2019, here are the top states, but remember, those figures are not the true amount of money made on death since so much more tied to offensive weapons and space should be factored in. Sort of the multiplier effect of all the businesses service and hard industries making bank because  of those contractors and their employees and their subcontractors and their employees living and eating the California dream, or whichever state listed is the dream. Forget about the billions in Hollywood and their enormous entanglement of people making money off those Tom Clancy, et al crap movies. Death, death, death, even in the form of liberal actors spewing off on this or that thing, but in the end, they love the DoD.
California: $66.2 billion
Virginia: $60.3 billion
Texas: $54.8 billion
Florida: $29.8 billion
Maryland: $26.1 billion
Connecticut: $19.7 billion
Pennsylvania: $18.1 billion
Washington: $17.8 billion
Alabama: $16.0 billion
Massachusetts: $15.8 billion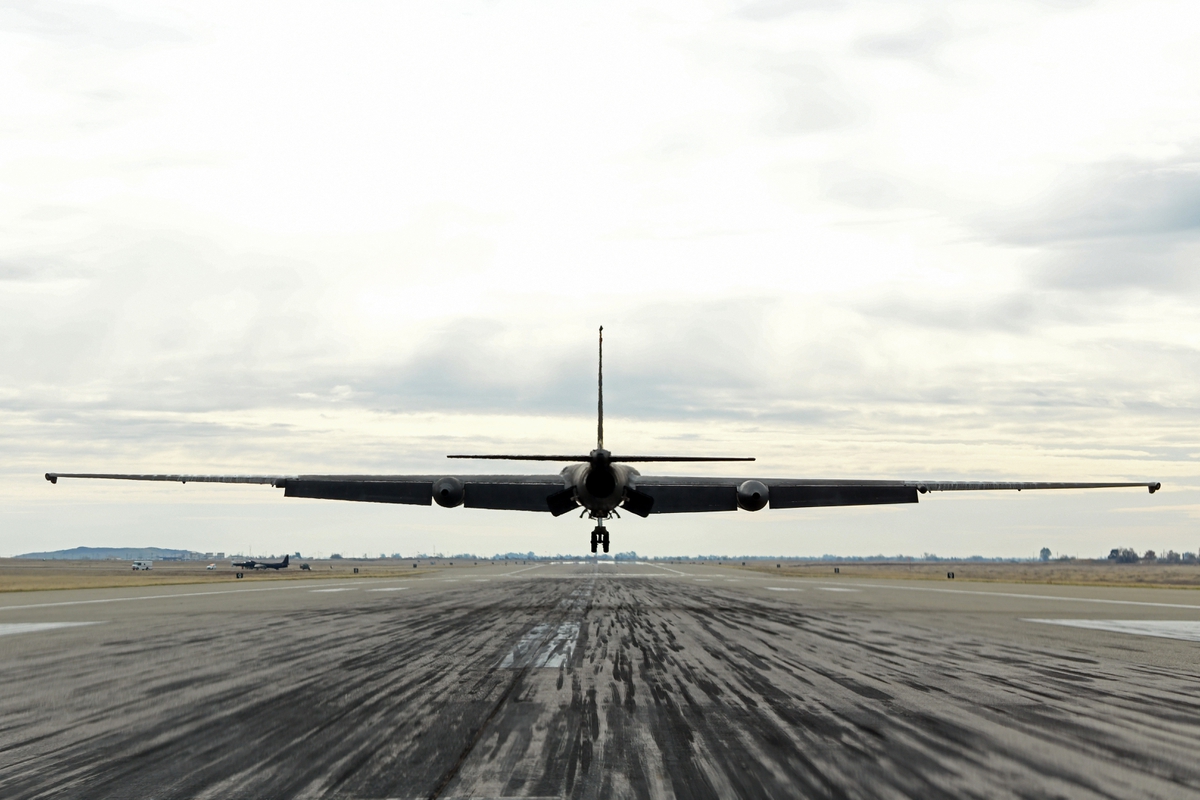 So, I am having a difficult time focusing, with this Industrial Complex tied to killing Palestinians, and so many other people's of the world, through the training, outfitting, arming, and educating of the despots of the world. This is a telling interview. Malak Mattar, Dan Cohen and Miko Peled join MintCast to discuss the ongoing Israeli violence in the Gaza Strip.  See interview here.
I am still processing all of this, trying to listen to Zoom continuing education credited things like trauma and social service workers in a time of lockdown and Covid-19. Things like that, which are bullshit, really. Just amazing bullshit now on Zoom, most of it. But I am just cruising through these people who believe they are thinking and saying something new.
© 2021. Raymond Nat Turner, The Town Crier. All Rights Reserved.

BAR's poet in residence Raymond Nat Turner is an accomplished performing artist. You can find much more of his work at https://www.youtube.com/user/zigilow

BAR's poet in residence Raymond Nat Turner is an accomplished performing artist. You can find much more of his work at YouTube. 

+–+

The acrobats are back…(gimme a bleepin' break!)

The acrobats are back—riding bareback and backwards on Donkeys! They're back juggling hocus-pocus focus groups; Back, spinning Wall Street straw into fools' gold for the war- mongering mouth of a punch drunk politician. Back hallucinating on FDR Fairytales. Back somersaulting over scarlet streets, strikes and factory seizures; back vaulting over violence/militant eviction resistance

The acrobats are back—Lilliputian left-Munchkin Marxists—juggling Classless analysis; doing back-flips erasing millions; Tumbling above herds of handcuffed communists, socialists, anarchists, trade unionists who waged pitched battles with Pinkerton-police-national guard-gun thugs. The acrobats are back turning cartwheels; Flipping history on its head— Landing squarely in the laps of generals and statesmen…

The acrobats are back—flipping LBJ minus 34 dead and smoke-filled skies over Watts/43 dead in Detroit/27 dead, 1400 arrests in Newark; LBJ minus millions marching NO to Jim Crow, war/women's oppression; Minus martyrs—whose M's include Mickey, Medgar, Malcolm, Martin… The acrobats are back, dancing in donkey dung down the Yellow Brick Road for the Emerald City Intersectional Empire—strangely resembling the Pentagon…

The acrobats are back—daredevils who dangled dangerously for 8 yrs. from the Drone Ranger's dick. They're back—Capitalist Hill cartwheels and flips—sticking stealth socialist landings as Comrade Schmo plays them like The Great Oz—ominously warning: "Pay no attention to Wall Street-War-Profiteer- Big Pharma/Fossil Fuel-Credit Card Companies behind my thin blue curtain of Promises!" Then he quietly pulls his pistol and mumbles, "What's in your wallet?"

And the reality is that Wall Street and those Mutual Funds and Exchange Tradeable Funds (ETF's), all are tied to bombing, booze, tobacco, big pharma, the entire shooting match. Just can't go to sleep at night, or can't look myself in the mirror, when thinking about all that time and energy and research and writing, and educating, and the reality is we are what we are — war criminals. Or, read, "
Try as You May to Deny, but Evil is in Our DNA
"
Israeli Forces spokesman Zilberman announced the start of the bombing of Gaza, specifying that "80 fighters are taking part in the operation, including the advanced F-35s" (The Times of Israel, May 11, 2021). It is officially the baptism of fire for the US Lockheed Martin's fifth-generation fighter, whose production Italy also participates in as a second-level partner.

Israel has already received twenty-seven F-35s from the US, and last February decided to buy no longer fifty F-35s but seventy-five. To this end the government has decreed a further allocation of 9 billion dollars: 7 were granted by a US to Israel free military "aid" of 28 billion, 2 were granted as a loan by the US Citibank.

While Israeli F-35 pilots were being trained by the U.S. Air Force in Arizona and Israel, the US Army Engineers built in Israel special hardened hangars for the F-35s, suitable for both fighters' maximum protection on the ground, and their rapid take-off on attack. At the same time, the Israeli military industries (Israel Aerospace and Elbit Systems) in close coordination with Lockheed Martin enhance the fighter renamed "Adir" (Powerful): above all its ability to penetrate enemy defenses and its range of action which was nearly doubled.

These capabilities are certainly not necessary to attack Gaza. Why then are the most advanced fifth-generation fighters used against Palestinians? Because it serves to test F-35s fighters and their pilots in real war action using Gaza homes as targets on a firing range. It does not matter if in the target houses there are entire families.

The F-35s, added to the hundreds of fighter-bombers already supplied by the US to Israel. are designed for nuclear attack particularly with the new B61-12 bomb. The United States will shortly deploy these nuclear bombs in Italy and other European countries, and will also provide them to Israel, the only nuclear power in the Middle East with an arsenal estimated at 100-400 nuclear weapons. If Israel doubles the range of F-35 fighters and is about to receive eight Boeing Pegasus tankers from the US for refueling the F-35s in flight, it is because it is preparing to launch an attack, even nuclear, against Iran.
Wolff and I have corresponded.
https://youtu.be/ynbgMKclWWc
The coronavirus pandemic, the deepening economic crash, dangerously divisive political responses, and exploding social tensions have thrown an already declining American capitalist system into a tailspin. The consequences of these mounting and intertwined crises will shape our future. In this unique collection of over 50 essays, "The Sickness is the System: When Capitalism Fails to Save Us from Pandemics or Itself," Richard D. Wolff argues clearly that "returning to normal" no longer responds adequately to the accumulated problems of US capitalism. What is necessary, instead, is transition toward a new economic system that works for all of us.

 

 "A blueprint for how we got here, and a plan for how we will rescue ourselves" – Chris Hedges

 

"A magnificent source of hope and insight." – Yanis Varoufakis

 

 "In this compelling set of essays, and with his signature clarity, intensity, accessibility and deference to historical and present perspective, Wolff has issued not just a stark warning, but concrete reasoning, as to why this time really should be different." – Nomi Prins

 

"One of the most powerful and incisive voices in America. As an economist he transcends that "dismal science", he is a tribune of Main St, a voice of the people." – George Galloway

 

 "Wolff clearly explains the ways that capitalism exacerbates unemployment, inequality, racism, and patriarchy; and threatens the health and safety of workers and communities – i.e., most of us." – Jessica Gordon-Nembhard, Ph.D.

 

"If you care about deeper measures of social health as Americans suffer the worst economic crisis since the Great Depression, you will find here a wealth of insight, statistics, and other ammunition that we all need in the fight for a more just society." – Adam Hochschild

 

"The current failed system has a noose around all of our necks. Richard Wolff offers an economic vision that gets our society off the gallows." – Jimmy Dore
Source
.
Who controls the food supply controls the people; who controls the energy can control whole continents; who controls money can control the world. — Henry Kissinger, interview with the Observer, 1983, on his book, Years of Upheaval