The shape of learning comes in all sizes, all forms. We know what not learning is — texting, emailing, You Tube videos, a world of Teletubbies, from birth to death.
I know what education planners are not — hedge fund billionaires, charter school profiteers, down home religious bigotry and stupidity ignoramuses, the lady from McDonald's funding all these looped back and forth non-profits and shell NGOs and their two-year-in-the-making white papers after reports after white papers.
The fourth graders I taught Friday have a sponge for a brain, and they want something better than what they get — bells and announcements blaring throughout the day, rote memory assignments, the same old tired little book stories, little math problems, red-orange-yellow drills, lock-downs, health warnings, and on and on and on. They know that's not real life, though — in compliant and nanny-state and rule-making America, hmm, maybe school is the launching pad.
They need mentors in the school, not just the poor flagging teachers who have taken these silly classes in college taught by even more silly professors who actually know squat about children struggling, and less about the roots of the struggle: mass culture which is mass incarceration set loose by the Capitalists, the very people who should be denigrated and egged daily (as in chicken ovum in their faces), everywhere and anywhere they pollute the world. They need schools that are of the world — beaches to clean up and learn from; corporations that spend more time nurturing humanity than maximizing profits; government officials that love them as opposed to hating them; parents who aren't afraid of their own shadows; and revolutionary teachers.
This can only be done with the death of Capitalism. Only done with revolutionary acts daily, collectively. Only with calling a spade a spade.
You know, America and Western White Civilization stink to high heaven. I'll get to what it is that allows me to survive without going Ted Kaczynski or Going Postal on the closest thing that deserves RIP justice.
Poetry.
But first, here, a comment from Joe from Merced, commenting on my previous post:
Yup! Source.

May I add that education should be something available to all age groups wishing to learn when they are ready to learn, whether that be at six years of age or thirty six years of age. Also the idea that the only place one can learn is in a designated school during designated hours is preposterous and itself a form of unexamined conformity and subservience to power. The fact that knowledge is only knowledge if it comes from, or is acknowledged by academia, is narcissistic and pathological in itself. For many education comes from tagging along and being exposed to some old timer with tons of experience and watching and doing as advised.

Maybe most importantly the quest for more knowledge and technological advancement itself is a progress trap that leads civilization into a box canyon to nowhere. Just because man can think it, doesn't mean he should act on it. An example of that being the development of damned near every modern advancement in the fields of chemistry which has unleashed incredible pollution onto the environment. Nuclear energy development that has contaminated the whole world and is yet poised to complete the job of annihilation of the planet. The development of plastics that are killing the ocean sea life.

If education leads to life destructive products or customs, then maybe education ought to be about humility and self examination of outcomes rather than our current model of economic self fulfillment which never questions outcomes in its quest for profits. Maybe the best most simple idea for learning came from Gandhi and needs no tweaking, only adoption into modern curricula as the foundation of our educational system.

Wealth Without Work
Pleasure Without Conscience
Knowledge Without Character
Commerce (Business) Without Morality (Ethics)
Science Without Humanity
Religion Without Sacrifice
Politics Without Principle
He's so right, and alas, the problem of weaker and more intellectually- challenged and physically- imperiled generation after generation produced by this perverted society is solved with real mettle, real individual change, family collective change, community change, national change.
Calling the spade a spade.
Yesterday, we looked at plastics in their lives, in their blood, in their hormone-disrupting growth cycles, inside a turtle's nose, and wrapped around the necks of birds and sea lions.
We looked at Chris Jordan's work on consumption — how many plastic straws are consumed each second on planet earth or the number of disposable cups thrown away just on airlines per hour.
They had just come back from lunch, and those without responsible parents and charges who made decent lunches had to eat in the cafeteria — deep fried potatoes, fatty meat, ketchup and ranch dressing on EVERYTHING, doughy pretzels, sugared canned peaches, chocolate milk, stringy cheese.
This is not even prison food, and the place I taught, on the outside, could have used a good coat of community (yes, Mayor and Council and Chamber) paint, a mural project for the outside, new playground equipment, and more more more to engender learning — goats, fish, yurts, greenhouses, apple trees, flowers, a hedge maze, and more more more.
I stay sane by recognizing the insanity and drill down into it. Here's the real ugliness of capitalism. Below, this person, all white and female, all middle/upper middle class, all just right in her captured make-over photo, gives squat about the children of Oregon and Coos Bay. Yet, her life is to dispose of liquid natural (sic) gas through the black snake of Canadian extractive fossil fuel industries. Her life is about injecting as much CO2 into the atmosphere as her white female-loving excetionalist life can tolerate.
These people are evil, more evil than Pence or Trump or Pelosi or Hillary. Look at the woman's white-white face, that death twinkle in her eyes. PR wizard (grim reaper for us) for a Canadian company ready to push a pipeline through Oregon to peddle more climate-warming LNG crap for China. Through Oregon: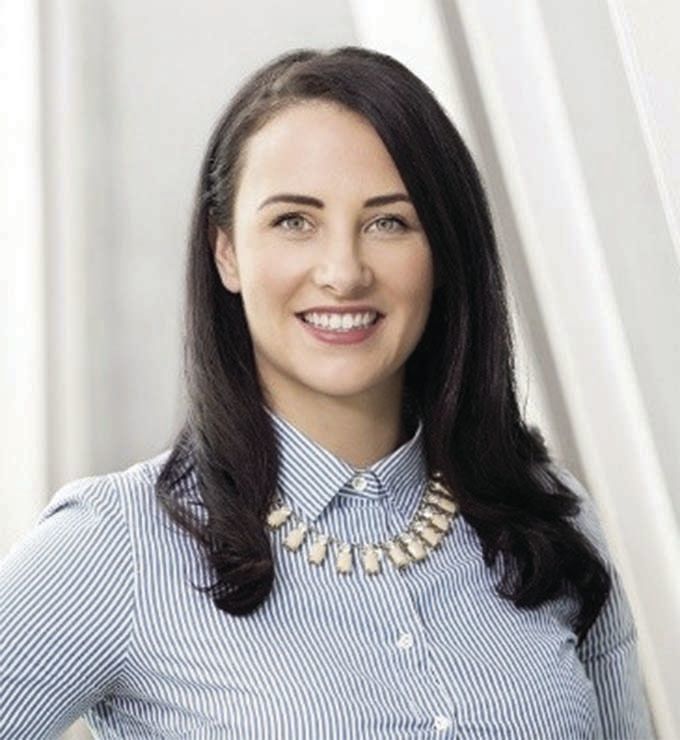 Tasha Cadotte — Jordan Cove Guest Opinion/ Mar 15, 2019
Her job is to lie-lie-lie, like all PR flacks for corporations, governments and non-profits. The opinion piece shows her education, her k12 upbringing, her college cred. She is part of the devil's brigade.
This woman probably has a degree in communications, in psychological management, institutional leadership, or some such. Her goal in life is to be The Sarah Huckabee Sanders of Pembina. Or Enbridge. Killers of ecosystems, people, cultures. She might have even gotten herself a college degree in un-Journalism.
Corp Watch Always do the corporation watch, every single one that comes into your community to spill death words and Orwellian cancer onto the land.
This Tasha has blood on her hands. Whale blood, bird blood, and the blood of future generations on her hands. Children's blood. However, the sane people fight the insanity with one group at a time, up against multiple millions in bribe money from the companies this Tasha loves to represent.
But the fight is far from over. In 2017, not long after FERC denied the project a permit the year prior, Don Althoff, then-CEO of the parent company Veresen (now Pembina), met with President Donald Trump and the founding director of Trump's National Economic Council, Gary Cohn, of Goldman Sachs.

Shortly thereafter, Cohn announced: "The first thing we're going to do is we're going to permit an LNG export facility in the Northwest."

Support from the fossil fuel industry spans the length of the pipeline, from Colorado to Oregon. Pac/West, a major pro-fracking lobbying and communications firm active in Colorado has also been operating in Oregon. The firm has gone so far as to have Oregon state legislation proposed officially on its behalf, which would have blocked local governments from interfering with fossil fuel infrastructure projects, such as Jordan Cove.

This legislation was in response to a 2017 county "Community Bill of Rights" ballot initiative in Coos County, Oregon, the site of the proposed Jordan Cove LNG terminal. If passed, the local law would have outlawed industrial fossil fuel projects and established legally enforceable rights for local ecosystems. Jordan Cove LNG spent an unprecedented $596,155 in cash and in-kind contributions to help defeat measure, according to the Oregon Secretary of State website.
Murals opposing the Jordan Cove LNG terminal and Pacific Connector pipeline hang near the site of the Jackson County Department of State Lands hearing.
This woman makes how much for her Faustian Bargain, her Josef Goebbels lies?
She could be working for the plastics industry:

She could move on and work for the pharmaceutical genocide leaders:

OXYCONTIN MAKER QUIETLY WORKED TO WEAKEN LEGAL DOCTRINE THAT COULD LEAD TO JAIL TIME FOR EXECUTIVES
These Little-to-Big Eichmanns get big bucks for their lousy BA in communications degree: Around $95,494 to $136,893 . . . $150K a year? $164,000 annual base salary? Plus perks, plus stocks, plus travel. What're the sins Gandhi stated which she is smack at the center of living and abiding by? In bold:
Wealth Without Work
Pleasure Without Conscience
Knowledge Without Character
Commerce (Business) Without Morality (Ethics)
Science Without Humanity
Religion Without Sacrifice
Politics Without Principle
Well, well, this is the result of a powerful un-education system, rigged for sinners, rigged by Little Eichmanns working for the rich as we all have had to read about the past week with the so-called scandal of the rich paying bribes for their little Johnny and Sally to get into Harvard or Yale or Stanford!

More of the white-white rich American, wanting a triple-rigged system. I bet this untalented millionaire actress has her own little stable of Little Eichmann's like Ms. Tasha working to pollute Oregon! College scandals, or fossil fuel felons? Which is worse?
From Democracy Now: Journalist Anand Giridharadas, author of Winners Take All: The Elite Charade of Changing the World. His book examines how the so-called elite class of America have worked the system to maintain and consolidate power and wealth, even while claiming to help people and "change the world" through charity. On Wednesday, Giridharadas tweeted: "The college bribery scam is not a college bribery scam. It is a master class in how America—governed by a cheater, ruled by rule breakers, managed by a class that confuses its privilege for merit—functions."

And what we learned is, as you cover on this show, America is, in many ways, rigged for the wealthy and powerful. And we know that. We have a tax code that is rigged for the wealthy and powerful. We have anti-trust enforcement that's rigged for the wealthy and powerful. We fund public education according to property taxes, so the nicer mommy or daddy's house, the better the school you get. America is already rigged for rich people.

The problem is, for some rich people, all that rigging that I just described is shared equally among rich people. Right? You have the same first-class seat on the commercial jet that everybody—all the other rich people have. And what we found in this case was, some rich people are not satisfied with the generalized rigging that they have to share with everybody else. They want special, private, bespoke, bottle-service rigging over and above the standard rigging that rich people receive.

And I read the indictment. This Rick Singer guy is a great character, and he really understood the psychology of these rich people. People like him in that kind role, who are service providers, often do. And he says, "You know, the people I work for, they don't want to do a million-dollar check and then hope their kid gets a second look. The people I work for, the wealthiest families in America, they want a guarantee. They want this thing done," he said.

And so, I think this is a phenomenal glimpse, because what—as someone who's been writing about this plutocracy for a few years, what these folks say when they hear critics like me is, "Don't be negative. Don't be zero-sum. We can empower the least among us. We can fight for the poor. And we can benefit and get rich. Right? It's not zero-sum." And you know what really is actually zero-sum? When there is one college seat, and a hard-working kid from a poor neighborhood, whose family has never sent anybody to college, but now they have a shot at that seat—they've worked hard, their parents took many buses to many jobs, they might be eligible for that seat—and they don't get that seat, because someone like Bill McGlashan, private equity baron, impact investing impresario, who had a $2 billion impact fund with Bono, has locked up that seat for his son.
So, daily, I try to instill into youth — aged 6 to 18 — to begin loving the fight, and to learn how to be IN the fight, with self-sacrifice as the underpinning of their lives; to instill in them they are the answer, that they themselves hold the key to happiness, and, contrary to capitalist thinking, happiness cannot be gained on the backs of hundreds of millions, or several billion, toiling for the rich countries; that happiness is not what they should be seeking but rather social justice/economic justice/environmental justice. Which is not all fun and games to undertake, and could be a life of poverty and recriminations from every corner, especially from family members. To the contrary as we all looked at Jordan's film Albatross there are no happy endings if that's all one seeks — pleasure, wealth, superficiality, pop culture, consumerism, exceptionalism in the way of America's mythology.

The kids want something more. They just can't get it, because America is about feeding the rich and powerful. America is about shining the spotlight on the rich and powerful. America is about hating the poor and future generations and loving the rich and powerful.
I hope not one child I teach comes out the educational grinder even with a sliver of the propaganda plague the Tasha's of the world possess.
Poetry, man, poetry, we also talked about. How the 62 year old substitute, who they called "Professor Pablo" is really about embracing that child, that youth, that young man. Inner child and those around me.
So, at the same age, more or less, 7th grade, here I was in Tucson, running through the desert barefooted, wrestling, tripping to Mexico and diving. Cutting down billboards and burning down development model homes.
And, taking in the spirit cells of poets, the voices deep outside the human capacity to kill, maim, incarcerate, exploit. Maybe that's the answer to insanity of Western Culture. Poetry!
In any case, my tribute to W.S Merwin, age 91, gone, supreme anti-Vietnam War activist, and activist against the continual desecration of Hawaii by consumerism and pollution.
Just getting young people to think like a poet, draw like a scientist, believe like a sage, and work in the world like a water protector or Thoreau, we as keepers of a new and back-to-the-simple civilization, this is our course in life. Mine at least.
Now that's the work no PR flak could ever understand in her or his colonized mind! PR firms spin America into war, spin coups, spin Americans to feed toxins to their children, and PR firms are the Faustian Bargain of the rich-rich wanting total control of all humanity, from cradle to grave, from brain to stem cell.
Scrawled Lightness of Remembrance
upon the death of W.S. Merwin (9/30/1927—3/15/2019)
those bucket bearers
word carriers bees lifting barrels
he sent benediction into boy's
blood Sonora riot recounting
Bob Dylan Stafford Peter Gabriel
WS Merwin busted knees from
blasting Suzuki into
desert realms dogeared
Carrier of Ladders old US
Army rucksack — Neruda, Borges,
Marquez, Octovio Paz
"for the anniversary of my death"
his poem I prophesied
nineteen with sister
slain on road from Kamloops
to Tucson sideswiped
Harley skidded-over
now his death silent "tireless
traveler"
juxtapositions made
his words boy to man
reckless wrestling burning
billboards boy's own music
treble cleft of poet Merwin
until my 20th birthday
tall man there Tucson
reading to whispering
crowd turtle neck dashing
really nothing like my dread-locks
hard sun skin at 20
yet he sang to me treble and bass
no tribal Yusef Komunyakaa drum
Merwin's vines stilled anger
touched thin bone near heart
my rage bullets into Mexican night
turned to free-tail bats
famous poet sickened with
full force of Vietnam War
tucked inside my rucksack
next to .44 magnum
WS Merwin me with tumbler
of whiskey 1977
he said something like
"stay concealed in
your hate
of wars in our name
stay hard with sinew
for love of desert
ecosystems"
poet refused laurels
Pulitzer Vietnam war like acid
on his tongue
Now this —
We are the shadow of Sirius
There is the other side of
as we talk to each other we see the light
and we see these faces
but we know that behind that
there's the other side
which we never know
those falling embers
once rockets to Sirius
coal black ash to soil
I touch living poet
"tireless traveler
like beam of a lightless star"
Merwin's shape whale spray
I now seize in Oregon
death is no glowing dove
nothing bright moving as shapes
above WS Merwin like
all tribes from each book
travel with me
Merwin me that is for
sure even whiskey tequila
the shape of his eyes
setting upon me thirty
years his junior
but my brother
his words coffin bearers over
and over starting with a dead sister:
Then I will no longer
Find myself in life as in a strange garment
Surprised at the earth
And the love of one woman
And the shamelessness of men
As today writing after three days of rain
Hearing the wren sing and the falling cease
And bowing not knowing to what
Note: "For the Anniversary of My Death," by Merwin.